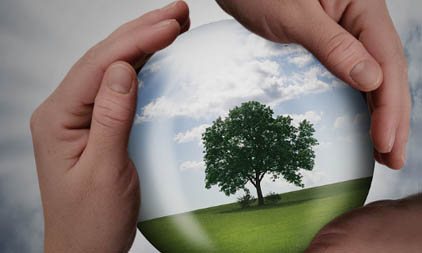 At Samcon everybody is committed to Green Earth. We have planted around 175 trees in the surrounding of our establishment. Since last four years as a social commitment we have undertaken Tree plantation program in the nearby villages. In year 2010 we planted 175 trees in " Kapil Tirth Ashram age old school of Shree Kapil Mooni near Nasik" The place has become sacred with stay of Shree Hanuman during Ram Avatar, Ramdas Swami, Shivaji Maharaj. This place was also visited by Chinese Scholar Mr.Yuwan Scen in 12 th Century. A bell gifted by him can be seen there.

After the visit to these spots all the employees have been enthralled with the idea of Green Earth & have vouched not to cut Trees during Holi & to plant minimum 100 trees every year. Unique feature of these plantation was total avoidance of show case trees like-Gulmohar, subabool. We planted trees like Banyan, Peeple, Jambhul, Teak Wood etc.

At Samcon we also observe cent percent No Smoking, No Tobacco, No Alcohol policy.

For last 15 years, school note books, text books, school uniforms are being distributed to in and around Asangoan village through recognized institutions. Food grains are distributed to various Ashram Shalas during festival time.
Social work of SAMCOM in lockdown due to pandemic situation of COVID-19
Food distribution through Tehsildar Sahapur during lockdown
Donation in PM Care Fund
Donation in CM Fund
Food distribution to 250 Families in Thane during lockdown